Sep 19, 2010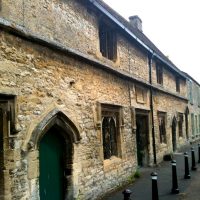 Tip 91 – The joy of learning
Burford is the quintessential Cotswold town that often comes out in surveys as being one of the desirable places to live in the UK.
It has an idyllic setting with the town gently rising uphill from the banks of the River Windrush with lovely shops to explore and many hidden treasures to stumble upon.
It was the wool of the Cotswolds that brought the town its medieval prosperity and was one of the leading centres of the wool market in the fifteenth century.
Throughout the centuries, whereas lots of similar towns were slowly modernised, Burford has managed to retain its medieval beauty and charm and now is one of the tourist 'must see' spots in the Cotswolds.
The Norman church is well worth exploring and is rated as one of the top ten churches in the country, once the spot of a Cromwellian uprising.
Today with its lovely Inns, alms houses, interesting shops, town walks and antique markets there are few places that can compete with this wonderful town.
Towns like Burford ooze history and by taking the time to find out and learn more about the places we visit the more we enrich our lives.
iPhone visitors – Listen to the podcast HERE
[fb_like]
This Tip is featured in our Audio Book
Tip Tours Volume 1