Aug 22, 2010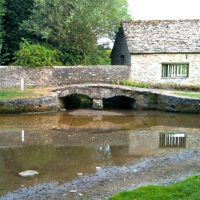 Tip 13 – Life can be great fun – if you see the funny side!
The small village of Shilton lies on the Oxfordshire side of the Cotswolds with some fine Cotswold stone houses and cottages. Historically the first reference to Shilton occurs as "Sculfton" in a charter dated 25 January 1205 though at that time it was within Berkshire before the county boundaries changed.
In the 1205 transaction King John made over the church and manor of Shilton together with Great and Little Farringdon, Great and Little Coxwell, and Inglesham to the Cistercian house of Beaulieu, Hampshire which had been founded six months earlier.
Shilton was not restored to Oxford until the middle of the nineteenth century. The centre of the village has a lovely old pub called the Rose and Crown as well as a millpond and ford beside an old village waterpump. Today it is a quiet backwater close to the famous Cotswold Wildlife Park.
A good sense of humour is one of the most important attributes that we should all learn to cultivate. Laughing is good for us all because it not only makes us happy – it spreads happiness to those around us. And sometimes in life a little laughter can be a great healer.
iPhone visitors – Listen to the podcast HERE
[fb_like]
This Tip is featured in our Audio Book
Tip Tours Volume 1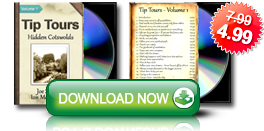 Read all 100 Tips at your leisure>>>