Aug 1, 2010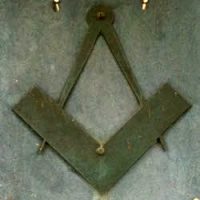 Tip 21 – Enjoy Your Own Company
Sheep Street in Burford is a pure delight.
Away from the tourist filled high street it offers an amazing array of architectural styles in a quaint, unspoilt backwater.
With the Tourist Information office located within the entrance of an old brewery, the impossibly lovely Bay Tree Hotel, and the timeless Lamb Inn it is the perfect way to spend a few moments just taking the time to explore this wonderful street.
For those with eagle eyes you might spot the Freemasons sign of the square and compasses above the door of a 15th century cottage. Hidden behind the cottage is the enigmatic Wychwood Masonic Lodge , one of the smallest but most beautiful Masonic lodges in the whole of the UK.
Burford is a wonderful town to explore at your leisure and a chance to take time out to be alone with yourself and your thoughts. Sometimes it's important that we spend time alone to learn more about ourselves as individuals.
We hope you enjoy browsing these photos while you listen to the podcast below.
iPhone visitors – Listen to the podcast HERE

[fb_like]
This Tip is featured in our Audio Book
Tip Tours Volume 1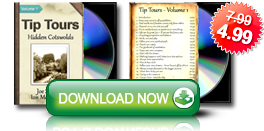 Read all 100 Tips at your leisure>>>