Jul 11, 2010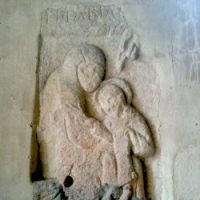 Tip 20 – The gentle art of meditation.
St John's Church, Inglesham is a hidden gem surviving in a medieval time warp.
Relatively untouched by the march of time in a tiny hamlet near the source of the Thames the interior has remained substantially unaltered since the early 16th century.
Loved by William Morris who founded the Society for the Protection of Ancient Buildings it is today maintained by the Churches Conservation Trust.
With Saxon origins, Saxon carvings, medieval box pews and tantalising obscure wall frescoes it offers a welcome peaceful retreat from the 21st century outside its doors.
The peace and the silence of this special place makes it the ideal place to sit and spend a few moments in contemplation and meditation for meditation is one of the most important ways we can learn to link with our spirituality and inner self.
We hope you enjoy browsing these photos while you listen to the podcast below.
iPhone visitors – Listen to the podcast HERE

[fb_like]
This Tip is featured in our Audio Book
Tip Tours Volume 1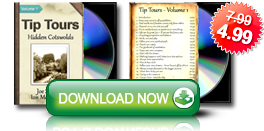 Read all 100 Tips at your leisure>>>