Jun 12, 2010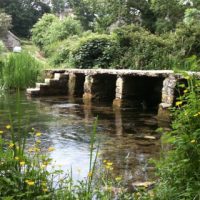 Tip 18 – Travel New Roads.
Travel New Roads. On a warm sunny summer afternoon, Joe took Ian to the little village of Eastleach buried deep within the Costswold hills.
In this idyllic spot an old clapper bridge spans the river Leach, which feeds eventually into the upper Thames.
With the birds singing high in the canopy of branches above and the rush of the trout stream under the bridge it was a joy to watch swans feeding in the crystal clear waters.
Across the bridge an ancient standing stone beckons visitors into one of the prettiest and most unspoilt places in the country.
You can listen to the podcast and browse the photos below.
iPhone visitors – Listen to the podcast HERE

[fb_like]
This Tip is featured in our Audio Book
Tip Tours Volume 1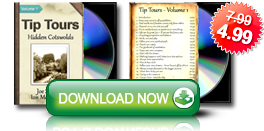 Read all 100 Tips at your leisure>>>