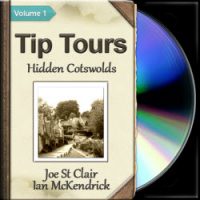 As we progress on our journey we will be releasing several audio-books for the benefit of our listeners.
If you would like to listen to all of the tips ahead of their scheduled release dates then you are welcome to buy and download copies of the Tip Tours Audio books in advance.
The graphics will display at their best on an iPad or similar large format player, but they can also be displayed on any MP3 player of your choice. Also, each section of the Audio book includes a photograph taken of the actual location where each Tip was recorded so that you have a complete visual reference as you sit back and enjoy listening to each track.
Tip Tours will be releasing five audio-books that, alone or combined, will provide a unique and wonderful record of our amazing journey through the Cotswolds :
Volume 1 – The first 25 tips – Track list below
Volume 2 – The second 25 tips
Volume 3 – The third 25 tips
Volume 4 – The fouth 25 tips
Volume 5 – Compilation of all 100 tips

Due Winter 2010 – ready for Christmas
Here's a clip of the introduction to our first Tip Tours Audiobook:

Introduction dialogue:
"Thank you for purchasing this unique 'Cotswold tip tours' audio book and joining us on our special journey through the sights and sounds of the Cotswolds. In this audio you will be joining author Joe St Clair and I as we bring you inspirational and motivational ideas that are aimed at stimulating you to lead a richer and more fulfilling life. Each tip correlates to a specific location in the most beautiful parts of the 'hidden' Cotswolds which makes this audio book not just a pleasant armchair journey but also a complete multi-media adventure.

Be sure to look out for the next three 'Cotswold Tip Tours' audio books in our series of four."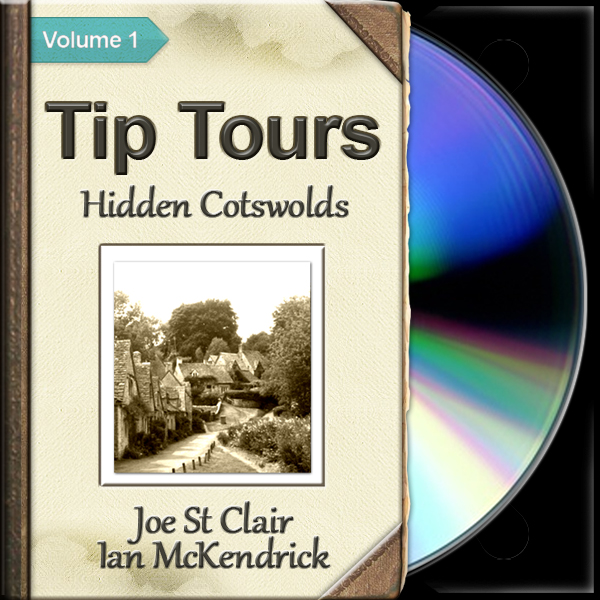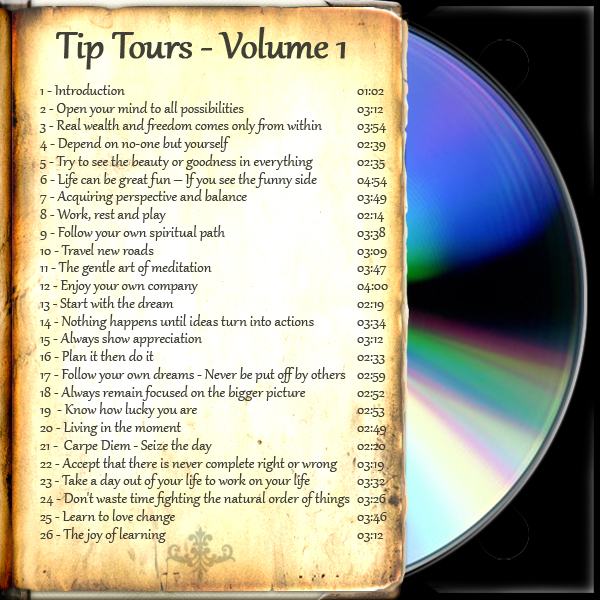 | | | |
| --- | --- | --- |
| Track | Title | Time |
| 01 | Introduction | 01:02 |
| 02 | Open your mind to all possibilities | 03:12 |
| 03 | Real wealth and freedom comes only from within | 03:54 |
| 04 | Depend on no-one but yourself | 02:39 |
| 05 | Try to see the beauty or goodness in everything | 02:35 |
| 06 | Life can be great fun – If you see the funny side | 04:54 |
| 07 | Acquiring perspective and balance | 03:49 |
| 08 | Work, rest and play | 02:14 |
| 09 | Follow your own spiritual path | 03:38 |
| 10 | Travel new roads | 03:09 |
| 11 | The gentle art of meditation | 03:47 |
| 12 | Enjoy your own company | 04:00 |
| 13 | Start with the dream | 02:19 |
| 14 | Nothing happens until ideas turn into actions | 03:34 |
| 15 | Always show appreciation | 03:12 |
| 16 | Plan it then do it | 02:33 |
| 17 | Follow your own dreams – Never be put off by others | 02:59 |
| 18 | Always remain focused on the bigger picture | 02:52 |
| 19 | Know how lucky you are | 02:53 |
| 20 | Living in the moment | 02:49 |
| 21 | Carpe Diem – Seize the day | 02:20 |
| 22 | Accept that there is never complete right or wrong | 03:19 |
| 23 | Take a day out of your life to work on your life | 03:32 |
| 24 | Don't waste time fighting the natural order of things | 03:26 |
| 25 | Learn to love change | 03:46 |
| 26 | The joy of learning | 03:12 |