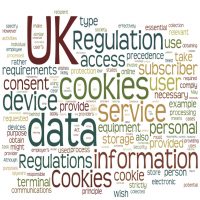 Why are you asking me to opt-in to cookies?
As from the 26 May 2011 it has been required for websites that are aimed at the UK and EU to follow the new cookies regulations.
There is a page that explains this directive and its purpose on the Information Commissioners Office website.
You can find out more by clicking this link: The Information Commissioner's Office>>>
.
 What is a cookie?
It is a file that is stored on your computer when you visit a website. Most websites use them and are generally harmless. When you revisit the website later or visit a different webpage a copy of the cookie file is sent to the website.
They can be used to store information and have many uses. With the most common being tracking, remembering your details or settings, and to keep you logged in to an account.
You can find out more information about cookies from the following websites:
.
What cookies do you have and why?
Here is the table of cookies used on this site, and a brief explanation of what they are used for.
Cookie
Name
Purpose
More Information
Civic Cookie  Plugin
civicAllowCookies
This cookie confirms if the site visitor has opted-in to receive cookies. The Cookie icon will change its colour to green after the visitor has clicked the "I am happy with this" button
Click here to read more about the Civic Cookie Plugin
Settings
wp-settings
wp-settings-time
These cookies verify if you are logged in to the site or not.
Click here to read more information on the WordPress website
Comments
comment_author
comment_author_email
comment_author_url
When visitors comment on this site these cookies are purely for their a convenience so that they won't need to re-type all their information again when they want to leave another comment. These are set to expire a little under one year from the time they're set.
Click here to read more information on the WordPress website
Google Analytics
_utma
_utmb
_utmc
_utmv
_utmz
These cookies are used to collect information about how visitors use this site. We use the information to compile reports and to help us improve the site. The cookies collect information in an anonymous form, including the number of visitors to the site, where visitors have come to the site from and the pages they visited.
Click here for an overview of privacy at Google
.
YouTube cookies
We embed videos from our official YouTube channel using YouTube's privacy-enhanced mode. This mode may set cookies on your computer once you click on the YouTube video player, but YouTube will not store personally-identifiable cookie information for playbacks of embedded videos using the privacy-enhanced mode. To find out more please visit YouTube's embedding videos information page
.
Hey, there's an unlisted cookie here! It wasn't opt-in!
As our website uses a content management system and added third-party plugins it can sometimes be difficult for us to notice every single cookie being used, especially after software updates.
If you do notice a cookie that slips past us or have a question about cookies then please contact us.
There are also some essential cookies which are required for the website to work; these can only be blocked by changing your browser settings.
.
How can I disable or block cookies?
We recommend visiting your browser help section to find out how.
.
Third party cookies opt-out
Some cookies are used and provided by third-party sources. While we might not use all of them, here are the main links you can use to opt-out should you wish.
.
Do not track me!
Do not track is an up and coming feature in web browsers which allows you to tell websites that you do not want to be tracked. While not all websites currently use this you can find out more how to set it up on your browser from the following websites.